Clear Message Media is pleased to announce the launch of its own publishing arm, Clear Message Press. We're a small boutique publisher specializing in how-to books, memoirs, and guides.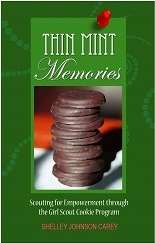 Clear Message Press' first book, Thin Mint Memories, is now available on Amazon in print and for Kindle. Available just in time to pay homage to the 100th anniversary of the Girl Scout Cookie, Thin Mint Memories details the history of these ever-popular cookies and what selling them has meant to young girls throughout the years.
Visit author Shelley Johnson Carey's website to learn more.
Save
Save
Save
Save