Nancy Hayward developed the following programs, lesson plans, regional workshops, educational events, and teacher resources while Director of Education Outreach at George Washington's Mount Vernon. Find out what colleagues, associates, and teachers say about her work.
DISTANCE-LEARNING PROGRAMS
National Distance Learning
Between 2006 and 2014, Mount Vernon, in partnership with the Fairfax Network, produced 19 national distance learning broadcasts for students and teachers, (grades 3-16). Nancy served as the co-producer of each program and writer (15 programs) of the broadcasts. To date, the estimated audience is 50 million. Visit the archives to see titles and view short clips.
These programs featured top historians including David McCullough, Joseph Ellis, Carol Berkin, Cokie Roberts, Fred Anderson, Edward Lengel, Philip Morgan, Peter Henriques, Stuart Leibiger, William Fowler, Andrew O'Shaughnessy and Pulitzer-prize winning composer, Roger Reynolds.
Sample Broadcast: Primarily George
Meet People from the Past
Nancy Hayward developed the People from the Past program to show how George Washington was viewed through the eyes of his family, friends, fellow revolutionaries and slaves.
LESSON PLANS & WRITING SAMPLES

REGIONAL WORKSHOPS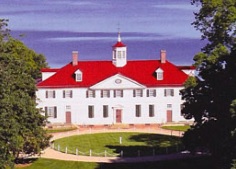 STUDENT FIELD TRIPS
Nancy Hayward developed eight different interactive student field trips. Check out the Adventures in Learning brochure.
EDUCATIONAL EVENTS

During her tenure as Director of Education, Nancy traveled extensively conducting Teacher Institutes and other events around the country.
TEACHER RESOURCES
Nancy developed many of the teacher resources featured on this page to support those who are our partners in educating and inspiring future generations.
PROFESSIONAL RECOMMENDATIONS
Teachers and colleagues who have worked with Nancy over the years speak directly to the skills and passion she brings to her work.