Using social media scheduling tools can help you keep your channels populated with new content even when you're too busy to post in real time. Here's how it works: write your posts; enter them into the scheduling software with links, photos, hashtags et al; and schedule the day and time for the post to go live.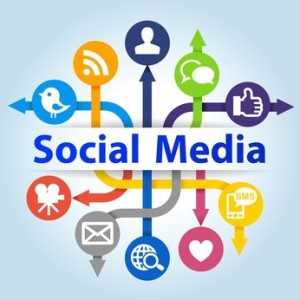 Scheduling allows you to write substantive posts when you have the time and energy to produce them. This can help you to post on a more regular schedule with more meaningful content.
You can be more strategic by looking at all of your messages across your social channels at one time to see how they line up. Scheduling also comes in handy when you want to post on the weekends and holidays or when you have a big event and want to keep content flowing but don't want to be stuck at your computer trying to draft posts.
There's no shortage of scheduling tools out there. Do your research to find the tool that works best for the way that you work. Choose a tool that integrates your content across platforms, whether you are scheduling on Facebook, Twitter, Pinterest, Instagram or other sites. Also look for tools that provide engagement analytics. This will give you more data to work with as you refine your social media strategy.
Here are three popular services you might try:
Buffer offers the ability to schedule posts on Facebook, Twitter, LinkedIn and Pinterest through several different user accounts. You will also have access to top-notch analytic tools that help you track follower reach, clicks, likes and other engagements. Buffer for Business offers different pricing options according to the volume you need.
Hootsuite has long been a leader in social media scheduling. The easy-to-use software allows you to post to Facebook, Twitter, Instagram, YouTube, Pinterest, LinkedIn and more! One great feature of Hootsuite is that from the dashboard you can reply to comments on your posts. HootSuite allows you to see what's happening on all of your channels at once and keep the conversation going. You an even draft template responses for commonly used replies, upload lists and track interactions with your followers with this comprehensive tool.
Meet Edgar allows you to upload your content into a social media library and then, by using data and best practices, the service sends your updates at the times that will get the most engagement. Meet Edgar works with Twitter and Facebook. Whether you want to schedule a post for one time only or have it repeat at perfectly timed intervals, this system can do both so that you can get more mileage out of your content.
Those are just three scheduling tools. Learn more about different tools here and here.
Scheduling social media can be great; however, it's important to note that you do not want to just set it and forget it when it comes to your social media content. To use a scheduling platform properly, you need to check your posts daily to make sure they are relevant in real time. What is the news of the day?  What's the mood on your social media channels? If you allow posts to go up automatically that sound tone deaf, your followers will lose trust in voice. Be prepared to edit, delete and rewrite your posts to make them sound fresh.
The best way to pick a social media scheduling tool is to sign up for a free trial, poke around, post a few times and track your results.
Do you have a favorite social media scheduling tool? Please share.